Prepare for your category B test with some car theory test practice
Category B
2023 Updated Category B Practice Test
Everything you'll need to know about category B driving licence and how to practice with our car mock theory test
12 min.
23/08/2023
23/08/2023
In 2019-2020, there were 38.6 million registered vehicles in the UK, of which 31.8 million were cars. This means that the car driving licence is the most obtained in the UK. Having a car driving licence means that you can have free movement to go to school, work, and even travel across the country. Who wouldn't want such a thing? Before you start driving, all the information and rules about driving a car can seem quite daunting. You can start learning how to drive a car by the age of 15, but by law, you can only start driving when you are 17 years old. In this article, we will talk about all the information you need to have to have a complete picture of everything related to category B and learn how to practice for your theory test with our car mock theory test. We will also let you know how to get your car theory test practice right with Easy Quizzz. Stay tuned!
Car theory test practice: Why you should get a car driving licence?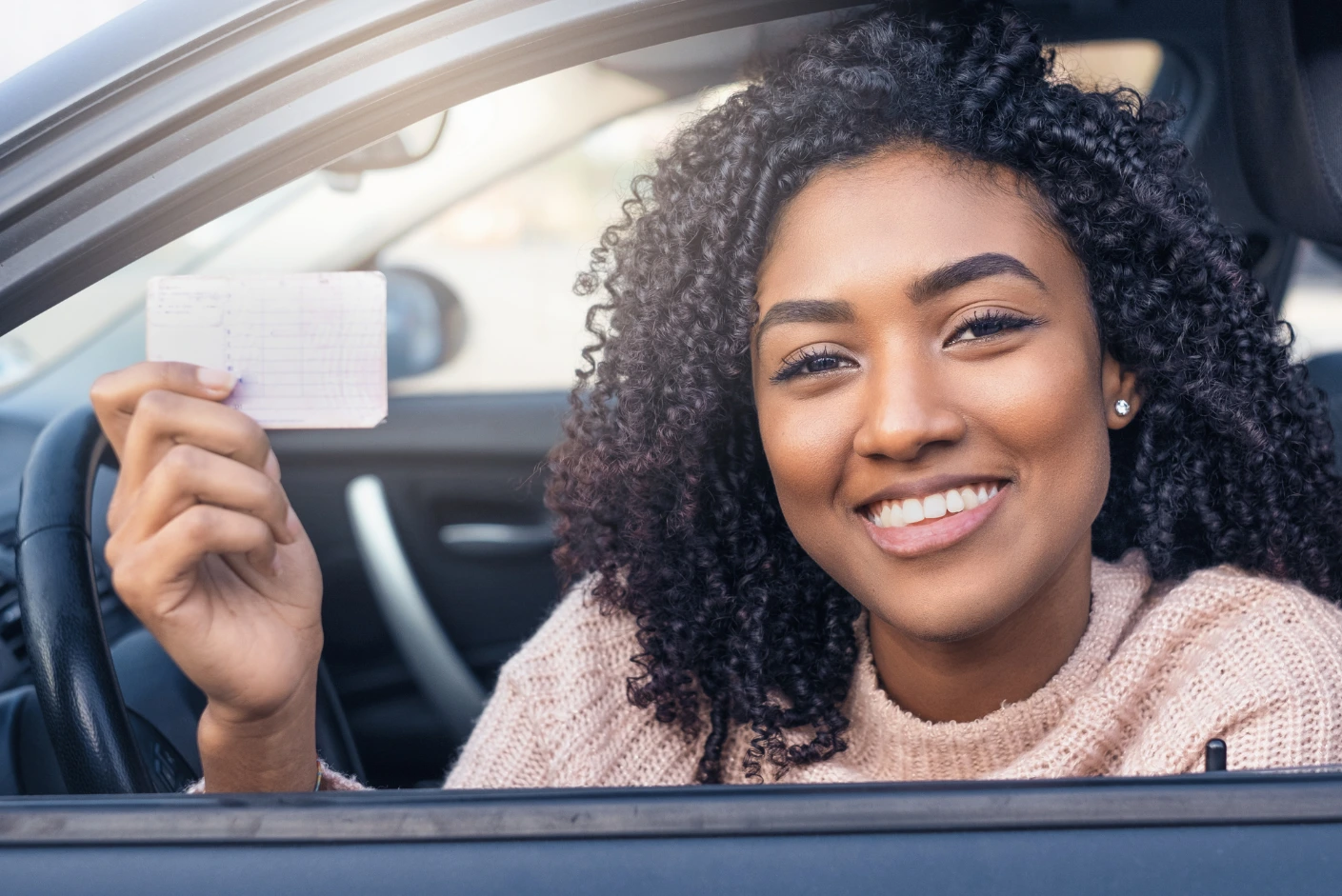 Many people living in urban areas often question the need for a driving licence or a category B licence. A driving licence can have many advantages, particularly in this category. Some of the advantages can be:
Employability: 1 out of 6 jobs in the UK require a category B licence. This could be because the company is located in a remote area, or the job requires extensive travel. Many companies also prefer to employ someone who holds a category B licence because public transport can sometimes be unreliable. Many customer-facing jobs require you to have third-party meetings. It looks unprofessional on the company's behalf if their employee is late to a meeting because the bus was late.
Emergency situations: It is always an advantage to have a car in emergency situations rather than waiting for public transport, particularly when you have children. It will be a nuisance to buckle up your children and put them on a bus seat at 4 in the morning. Taking charge of your time: with your own car, you can come and go to places as you please. There is no need to wait for scheduled public transport. By reducing travel and waiting time, you can be much more productive. You can work and play on the same day if you have the ease of your own transport.
Your social life: Your social life will be easier with a car you own. You may visit your family frequently because of the ease of travelling. You can plan to go to social gatherings according to your own time.
However, many people also talk about the disadvantages of driving a car, we have gathered some of them below:
Good public transportation People in urban areas do not prefer to have their own vehicles, as they have a good transport network. With the increase in population in urban areas, roadside parking is becoming obsolete. So much new construction has crammed up the cities. Due to this, it's always rush hour and the pleasure of driving has been eroded.
Expensive It is expensive to get a license, particularly a category B license. Due to the global manufacturing lag, the cost of vehicles has risen. Even the used cars prices increased 28% in 2021 in the UK. On top of it, there is the insurance cost. Insurance rates are rising by the day, especially for new drivers. Even the drivers that are new but above 25 years of age pay annual insurance of 800 pounds, roughly. There are many hidden costs associated with driving apart from car and vehicle. The cost of fuel and gas is rising by the day. All these costs make up a large amount monthly and annually.
Pollution Unless you are buying an electric car, it adds to the pollution levels. This aspect has been neglected by the previous generations, but today the youth and new drivers are aware of pollution issues. However, you can minimize your input by only using your car when absolutely necessary. It is a good balance for your health and the prosperity of our planet.
These are some of the advantages and disadvantages of a category B license. However, we strongly believe that the advantages outweigh the disadvantages. If you can strike a balance in your lifestyle, we would say possessing a driving license is a must.
Car theory test practice: What is category B and subcategories?
Car theory test practice: category B
There are many driving licences categories in the UK, so what is this licence category and what B stands for? The category B means that you can drive a motor vehicle with a maximum weight of up to 3,500 kg, and the vehicle can't have more than eight passenger seats. Additionally, if you want to add a trailer, the most it can weigh is 750 kg. However, there are two definitions of category B, depending on the year the category B test has been taken. If you have taken a category B test before 1st of January 1997 you are allowed to drive a car of 8250 kg maximum authorized mass. You can also drive a 3-wheel vehicle, provided the power outage does not exceed 15kW.
Car theory test practice: category B auto-licence
With a category B auto-licence you can drive a category B vehicle but just an automatic vehicle.
Car theory test practice: category B1
If your goal is to get the category B1, it means that you'll be able to drive light vehicles and quad bikes. You can drive motor vehicles with 4 wheels up to 400 kg unladen or 550 kg if they're designed for carrying goods.
With a category B driving licence you can drive vehicles of category B, category B auto-licence and category B1.
Car theory test practice: What age can you drive in the UK?
If you have 15 years and nine months, you can apply for a provisional licence, but you have to wait until you turn 17 years old before driving on a public road and booking your theory and practical driving test.
If you are 17 years old and have a provisional licence, you can drive with L-plates on all roads except motorways. Disabled teenagers are allowed to start driving at 16 if they have an application for the enhanced rate of the mobility component of Personal Independence Payment (PIP).
All learners need to be supervised either by an instructor or a qualified driver, and they need to be at least 21 and have held a full licence for at least three years.
Car theory test practice: How to apply for a provisional licence?
You can apply for a provisional licence on the government website and to do so, will to give the following details:
Your details;
Your addresses (you must be able to give you addresses in the last 3 years);
National Insurance number;
UK passport number.
This process costs £34 to apply, and it's very easy to do online.
After you get your provisional licence, you can practice with your family and friends or hire a driving instructor.
All aspiring drivers have to pass a theory category B test before they can take a practical driving category B test.
So start as soon as reasonably possible and practice with our car mock theory test. You will find an exam test centre near your residence. You will just need your postcode and your identification document to book your test.
Car theory test practice: Theory test and car mock theory test
The category B theory test comprises multiple-choice questions and video tests. There are a total of 50 multiple-choice questions. These questions will test your knowledge regarding motorway rules, vehicle management, safe driving, alertness, traffic signs and rules, and other types of vehicles. To pass this section, you must obtain an 86% pass mark (43 correct answers out of 50). The video section on the category B test will test your hazard perception. You will be required to click as soon as you spot a hazard on the test. The computer has 5 seconds to detect your response. The sooner you detect a hazard, the higher you will score. You must obtain a 58% pass mark to pass this section. (44 correct answers out of 75). Note that the hazard perception test has a higher difficulty level. It is advised to practice until you are confident before taking the test using car mock theory test. Note that a theory test is valid for two years from the date of the test.
Start your car theory test practice today! Sign up on our website to get plenty of training ahead of time.
Car theory test practice: Practical test
You will drive around for 40 minutes in all kinds of road conditions. However, if you were banned from driving, you will have to drive for 70 minutes. You will be taking the category B test in the car that you have arrived in. Therefore, your car must be insured, regularly serviced and in proper condition to drive legally.
During your category B test, you will be tested on the following 5 accounts:
You should be able to read a number plate from 20 meters (20.5 in old-style plates). If you are farsighted or short-sighted, wear your glasses or contacts to test. An eyesight test is conducted before you start your practical test. If you fail to read from the given distance, you will immediately fail the test.

You will be asked multiple vehicle safety questions. For example, Where is the speedometer? Or which lights will you use in foggy weather? So, be well-prepared.

The instructor will test your ability to overall drive. He can give you directions himself or set up a satnav. Your attentively to changing road conditions will be noticed. You might be asked to pull over or make sudden stops during this test.

You will be required to reverse your vehicle according to the instructions given. You will be required to parallel park, park in the bay or reverse for two car lengths to rejoin traffic.

You will drive independently by following road signs. It is important that you practice in the area local to you and where you will take your test. You should try to practice on all kinds of the road to develop a skill set. Many people find trouble driving on the roundabouts. Practice as much as you can to avoid confusion and danger.
While following a route given by your instructor or the satnav, a wrong turn is not considered a mistake. You can get back on the route without affecting your test. If you can not see road signs or traffic signs due to an obstruction (like trees or large vehicles blocking your view), your instructor will guide you without affecting your test result.
You are allowed 15 faults during your test. However, these do not include hazardous faults. For example, if you are unable to drive safely, have inadequate reverse skills, you will not pass the test. Note that going on the wrong route is not considered a fault. Your instructor will help you get back on your route. Do not worry if you take a wrong turn. As long as you take that turn while complying with the rules, you are good to go. You will know your test result immediately after you take the test. If you pass, your instructor will take your driving licence or ID to get your driving category B licence made. You can start driving as soon as you receive your category B licence provided that your car is correctly insured. The insurance you hold for a provisional licence does not cover your new category B licence.
You must bring your provisional driving licence to the test centre. If you have lost your provisional driving license you will need to apply for a new one. It usually takes 15 working days to receive your new license. If the dates coincide with your test date you must reschedule. To get a full refund, you must cancel your test 3 days before your test.
If you do not possess a UK driving license you must bring your passport or any other form of government-approved identification. Be careful because you will not be allowed to take the category B test if you fail to bring a form of ID with you.
Easy Quizzz car mock theory test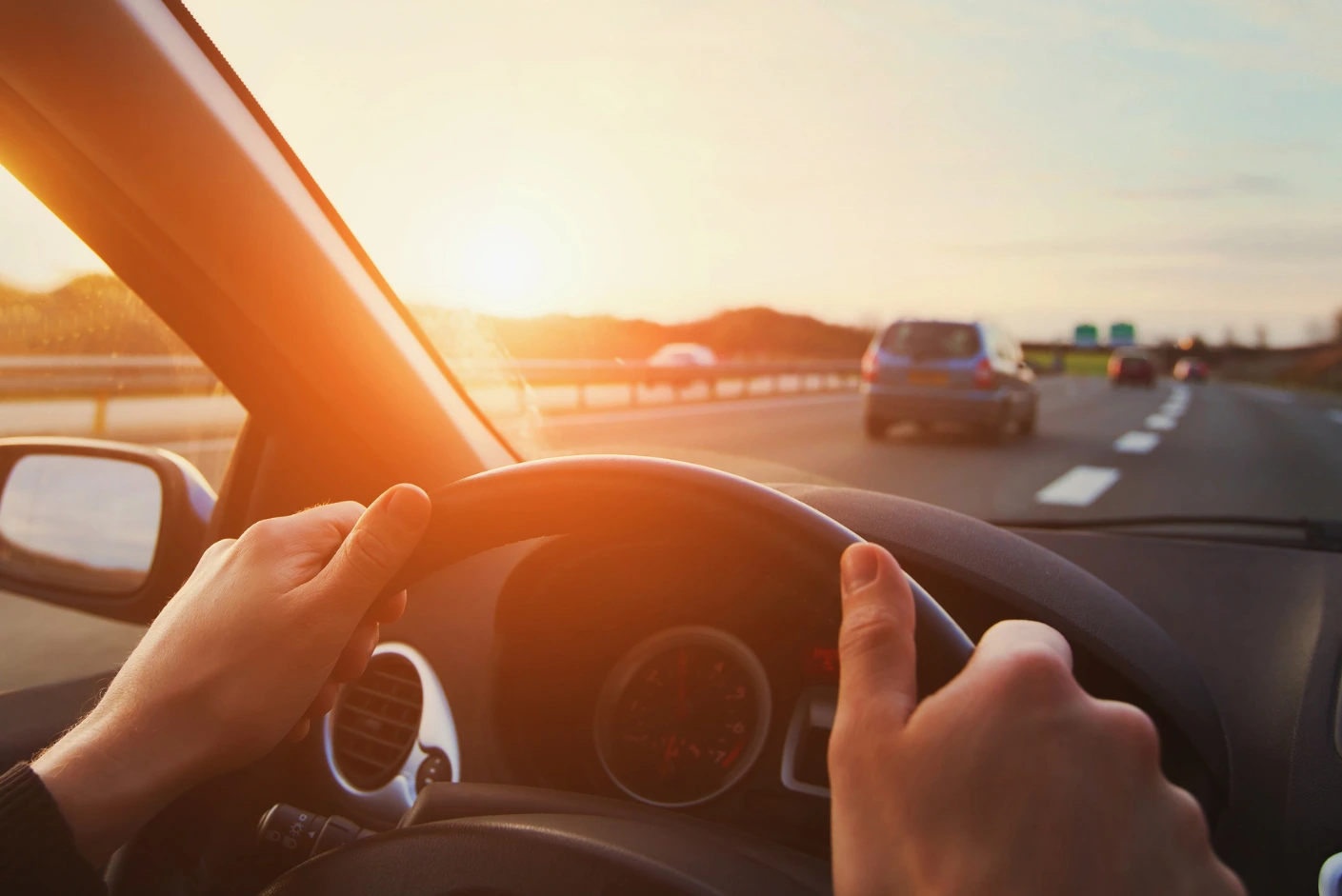 Easy Quizzz is a platform for all aspiring drivers to do their car theory test practice
Ideally, you should start practising at least 4 weeks before your theory test. It takes time to absorb the rules and guidelines. It will take some time for you to get the hang of the video test and pattern. Many people know the rules and guidelines by heart but because they have not practised enough, they fail for not following the pattern. For example, they may not click as soon as required or may click multiple times. The computer is programmed to reject more than five clicks which are clicked in a row. For the practical category B test, you must do your car theory test practice for at least 40 hours. Consistency is the key in the category B test. You must drive at least 5 days a week to maintain a rhythm and develop reflexes. You must wear your glasses to all practice sessions. By treating your practice sessions like your test, you will prepare well for the test. We provide all the guidelines and tips and tricks for you to help you pass the test. If you or someone you know is preparing for a driving test, visit our website and browse your options.
We talked about all kinds of driving licences and how can you do your car theory test practice. Whether you want to drive a car, bike or truck, we have resources to prepare you for all the tests. We have done extensive research on traffic and road rules and guidelines. We have left no loophole in our research. We aim to prepare you for every aspect of road rules so that you are ready for your theory test. If you follow our test patterns and practice with us, we provide a full guarantee of success.
Car theory test practice: How to apply for a full UK driving licence?
As soon as you pass your practical driving test you can apply to get a full UK driving licence.
The easiest way is to go to the nearest post office and fill D1 form application for a driving licence, you'll also need to fill in the declaration on your driving test pass certificate, provide a passport photograph and original documents.
Our goal is to make these rules easy to grasp for you. Our website is up-to-date with new rules and regulations. We aim to prepare you for your theory tests so that on the day of your test you feel confident and knowledgeable. Sign up with us and do you car theory test practice every day.